With over 30 years experience Specialist Foundations are experts in all aspects of piling, mini piling and underpinning in Birmingham and the surrounding areas.
We are specialists in laying foundations and underpinning for home extensions, conservatories, commercial buildings and new build properties across Birmingham and the West Midlands.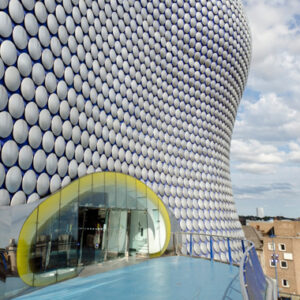 Based in Kidderminster we can offer a comprehensive professional package for piling, mini piling, underpinning and foundation work and all of our work is completely guaranteed. We have worked with architects, building contractors, consultant engineers and private home owners and have completed a diverse range of projects from providing underpinning and foundations for a Mosque to providing secure foundations for motorway signs.
No job is too big or too small for Specialist Foundations and we will work closely with you to ensure that your project is completed on time and in budget. Whether you're building a new home or planning to erect a new commercial property we can give you advice on what will be required and provide you with a competitive quote for the job.
Complexity is not an issue for Specialist Foundations. We are used to working in areas where there might be restricted access or problems with the ground and, with the use of the latest equipment, we can undertake projects no matter how awkward they may initially appear. It might be that the solution is having the existing foundations strengthened rather than the need for laying new foundations. Underpinning an existing building can be a cheaper solution so if you need advice on this then please get in touch.
Our highly experienced team of civil engineers, modern state of the art equipment and in-house design expertise allows us to provide an extensive piling, mini piling and underpinning service at excellent prices. We have a portfolio of satisfied clients across Birmingham, the West Midlands and the surrounding areas so if you are looking for a competitive price on your project then please contact us on 01299 270298 and speak to one of our specialist civil engineers.
GET A NO-OBLIGATION PILING
UNDERPINNING COST QUOTE
Call Us Today 07974 184179